Chair's Report – Summer 2015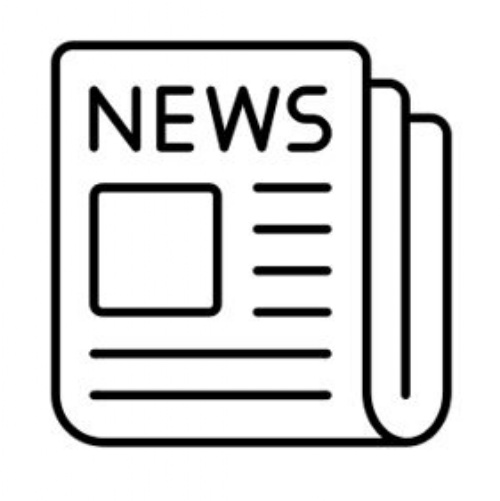 The first half of the term was dominated by the appointment process to find a new Headteacher. It was good to have such a large and strong field of applicants, from which the Governing Body was delighted to appoint Mrs Kirsten Heard. She has lost no time in starting to prepare herself for her new role, which she takes up in September. She is already working alongside Phil Wheatley and attending Governors' meetings. As an Additional Inspector in OfSTED she is in a good position to ready the school for her first challenge, which is to obtain a Good grading when the Inspectors visit, probably at some point in September.
This term we have also said goodbye to four popular colleagues. Neil Jordan has contributed much to the Governing Body, first in the creation of our Sixth Form Centre and latterly as Vice-Chair then Chair of Governors. He was instrumental in training me up when I was his Vice-Chair and this year, in something of a role reversal, he has been Chairman of our Health & Safety, Premises and Safeguarding Committee. Josh McInerney is sadly leaving RPHS, but on promotion. He has been an exemplary Staff Governor, always keeping us in touch with opinion among the staff but always taking the wider view. He was a particular help during the Headteacher selection process, where his expertise was very useful to the panel, of which he was himself a member. We are also losing Ben Nicolas, who retired as a Staff Governor at the July meeting having ably contributed to our work from his experience on the non-teaching side. Lastly, we said goodbye to Ayelet Wellard, whose term of office expired at the end of March; ever colourful, always interesting, we shall miss her contributions to our meetings.
In their places, we have welcomed three new colleagues. Ginny Toubal has joined us as one of our Parent Governors, and with a son in Year 7 we hope she is here for a long innings. Moira McGarr was elected as a Co-Opted Governor in July; she has very extensive HR experience at a senior level, which was revealed as a gap in our expertise in the skills audit we conducted among the Governors in the spring. Finally, Alex Pull, Head of Design Technology and ICT, has joined us as a Staff Governor.
On the staff front, we say goodbye at the end of term to Phil Wheatley. We are very happy to place on record our deep appreciation of all he has done for the school; put plainly, the school would simply not be where it is today without his tireless and inspirational work. He has turned RPHS around. We will also be losing two of his closest Senior Leadership Team colleagues. Paul Castle has been central to the revival of the House system and the improvements in attendance and behaviour, all of which have provided the basis for our academic success. Louise Buckley has similarly turned around our financial systems and instilled a discipline in our financial affairs that was both welcome and necessary. We record our thanks and best wishes to Phil, Paul and Louise, and to all other members of staff who leave RPHS at the end of this term.
In addition to Kirsten, the Governing Body are very happy to welcome two internal promotions: Tyrone Myton will be the Acting Deputy Headteacher from September in place of Paul Castle, and Helen Gash has taken over Louise's role in charge of finance, premises and administration.
Progress under the six headings of our Governing Body Work Programme during the term was as follows.
Challenge and support for Phil and the Senior Leadership Team in the drive for Good/ Outstanding status
We continued to provide challenge and support to the SLT in moving towards the targets we set them at the beginning of the year. We have been pleased to note good progress in the regular data reports for Key Stages 3, 4 and 5 and for teaching and learning, and for attendance and behaviour. We continue to be concerned about narrowing the gap for Pupil Premium students in the context of rapid improvements across the board, and we were pleased to see the encouraging reports on this. Looking forward to next term, the even higher numbers of Pupil Premium students in next year's Year7 cohort mean this will continue to be a challenging area.
During the course of the term, the Ofsted Action Plan and the Governors Self Evaluation Framework were further reviewed and updated.
Financial oversight is also one of our statutory functions, and Governors were pleased to note that the school continues to have a balanced budget. The Chair of the Business Committee, Hamish Dowlen, continues to have monthly financial monitoring meetings at the school and also attends the regular monitoring meetings with the London Borough of Merton.
Finally, we had our usual two termly Strategic Visits to observe at first-hand how the school is working . At the first Visit, we majored on the Creative and Performing Arts, and on British Values. At the second, we took the novel step of inviting the students on the school's Highly Achieving and Highly Skilled (HAHS) programme to devise and lead the Visit for us. Both were as ever illuminating and enjoyable, giving us plenty to think about.
Improved focus for FGB/ Governors' activities
At our 7 July meeting, the Governing Body reconstituted along the lines it agreed earlier in the year and in line with the new statutory requirements. The new slimmer Governing Body will provide greater opportunities for its members to serve on more than one committee, with advantages in cross-communication and the cross-fertilisation of ideas.
At the same meeting, we considered a paper on our Link Governor arrangements, which also needed review in the light of the smaller reconstituted Governing Body. We agreed to retain the current system, but with some re-brigading of subjects under faculty headings in order to cope with the smaller number of Governors available.
Improved support for Governors
By the end of term, our Vice-Chair, Rebecca Costain will have concluded her excellent work in marshalling school policies and setting up robust systems to ensure they are regularly reviewed and if necessary revised and approved by the appropriate committee and/or by the Governing Body itself. This will represent a significant improvement in the way we work and in the presentation of the policies on the school website, and we are all indebted to Rebecca for this work.
Higher Governing Body profile/ visibility
The Parent Governors continue to maintain a rota to ensure that at least one of them attends each meeting of the Parent & Carers Forum and the Parents, Teachers and Students Association. It was perhaps indicative of enhanced parental engagement with the school that for the first time in recent memory, the election in May for the Parent Governor vacancy was contested.
More co-working with Rutlish and Ricards Governors
The co-working between the three schools on the overpayment of past PFI charges has resulted in the signing of a new Deed of Variation to the Governing Body Agreements between the three Governing Bodies and the London Borough of Merton. This has triggered a very welcome repayment of £100k to RPHS.
More disappointingly, Ricards and Rutlish decided to suspend the 3Rs project which had been looking at the feasibility of better co-working between the three schools. This was pending the appointment of a new Headteacher at RPHS. However, with this process completed, the project is on course to re-commence in September.
Conclusion
It has been a busy year for Governors but much progress has been made. The school's own data, which we have tested fully and regularly suggests we are on course for our best ever GCSE results, and with excellent Key Stage 3 results and equally good A-level prospects too, we look forward to the autumn term with confidence.
Michael Ross
Chair of Governors
July 2015