Who We Are
Tracey Benzecry - Co-opted Governor (Chair 2021-2022)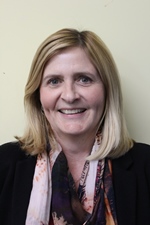 Tracey was elected as a co-opted governor in March 2019. She has lived in the Raynes Park and Wimbledon area since 1986.
She worked as a solicitor in the private client department of a City law firm before retiring to raise her two children. Since then she has taken on various volunteer roles, including governor of a primary school.
Herself a first generation university student, Tracey is passionate about improving children's life choices through education.
Dean Murphy - Parent Governor (Vice-Chair 2021-2022)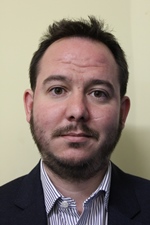 More information coming soon
Stephen Benjamin - Co-Opted Governor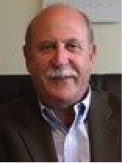 Stephen joined the Governing Body in March 2018 when he was appointed as a co-opted Governor. He is a member of both the Business Committee and Health, Safety, Premises and Safeguarding Committee.
Stephen has worked in the residential and commercial property sector from 1971 to the present day, progressing through various companies to the role of Chief Executive then Chairman of a large firm of consultant surveyors and valuers.
With one of his fellow directors, in 2003, he founded his present company which still operates in the commercial sector, but now finds that he has sufficient spare time to offer something back to the community.
Stephen has two children; a son who is a partner in a City law firm and a daughter who works in media and communications. He has lived in West Wimbledon and Raynes Park since 1982 and as a local resident, is keen to see Raynes Park High school continue to be at the forefront of Merton schools, under its existing strong leadership.
Hannah Davidson - Co-Opted Governor

Hannah was elected as a co-opted Governor in March 2020 and has lived in the Raynes Park and Wimbledon area since 2017. She is a member of the Standards & Quality Committee and Link Governor for Maths and Numeracy.

Following her graduation from Newcastle University, Hannah has been a Mathematics and Music Teacher at an independent girls school in Central London for six years and is also completing the MA Leadership course at the Institute of Education, UCL.
Hannah has a keen interest in student and staff wellbeing as well as curriculum and assessment development. She is dedicated to ensuring RPHS is able to deliver outstanding education and wellbeing provision for our local young people.
Hamish Dowlen - Co-Opted Governor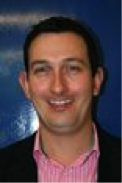 Hamish joined the Governing Body in March 2011 as a Local Authority Governor. He was elected onto the newly constituted Governing Body as a co-opted Governor in July 2015. He is Chair of the Business Committee and is Link Governor for MFL and Creative and Performing Arts..
Hamish has worked for the past eleven years as a reinsurance consultant, both in the City of London and in Munich, Germany. He holds a master of arts degree in Modern and Medieval Languages from Cambridge University.
He is particularly interested in educational matters, having worked during his gap year at a specialist music school in Kent. His main interests are playing the piano, travelling in Eastern Europe and classic cars.
Kirsten Heard - Headteacher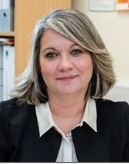 Kirsten began as Headteacher in September 2015. She joined us from The Green School in Isleworth where she was Deputy Headteacher with an interest in inclusion.
She is Sociology graduate and her PGCE specialism was RE. She is committed to securing the very best outcomes for all RPHS students.
Chris Hopkins - Parent Governor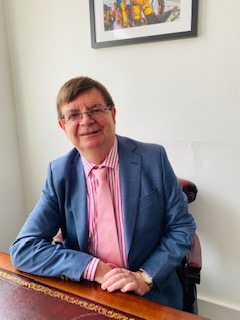 I have lived and worked in Raynes Park for the last 20 years. I run a local accountancy business which means that I have contact with a large number of businesses and self employed residents in Raynes Park.

My link with RPHS mainly started a couple of years ago when my daughter joined the school. Although I don't have a large back ground in education and have not been a school governor before, I am really looking forward to it and will do my best to promote the school wherever I can.

I believe in the school and hope to have some input into making it one of the best state schools in South West London if not the whole country.
Oduwa Idehen - Parent Governor
Samantha Kuti - Staff Governor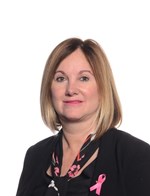 Samantha joined the Governing Body in March 2019 as a staff Governor and is a member of the Standards & Quality Committee.
Samantha has worked at Raynes Park High School for 16 years and is currently the Head of the Access Centre - an Additionally Resourced Provision (ARP) for students with a primary diagnosis of Autism and an Education, Health and Care Plan (EHCP).
Samantha has taught Maths at Raynes Park High School for 16 years and continues to do so, while also being committed to delivering an outstanding provision for students with Autism and is currently working towards gaining the National Autistic Society (NAS) accreditation for the Access Centre and the wider school.
Hiren Patel - Parent Governor
Rita Patel - co-opted Governor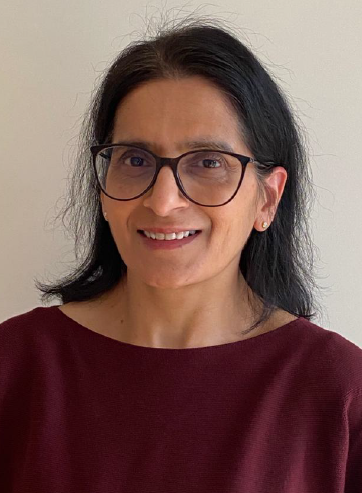 Rita joined the Governing Body in December 2020. Previously, Rita worked with the UK Banking Regulator and international investment banks. Her professional and leadership experiences range across diverse operational and regulatory supervision roles.

Subsequently, Rita took a career break to raise her two children. During this time she became acutely aware of the value that education can bring to children's lives and has since been passionate about broadening access and increasing the opportunities for children. In parallel, Rita has been providing advisory services to small-medium sized enterprises in the financial services sector.

Rita is delighted to be appointed as Governor and will work closely with the Board to effect positive change that broadens the opportunities available for the students at Raynes Park High. She wholeheartedly believes that all children should receive a holistic educational experience which comprises of academic and personal development with strong pastoral support which she looks forward to contributing to at Raynes Park High School.
Michael Ross -Co-opted Governor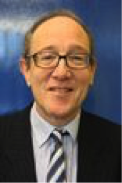 Mike joined the Governing Body in December 2012 and was elected onto the newly reconstituted Governing Body as a co-opted Governor in July 2015.
Mike is a member of the Premises, Health, Safety & Safeguarding Committee and the Business Committee. He is the Link Governor for Business, Economics and Law.
He has lived in Merton Park for 30 years with his partner and their two sons, one of whom attends RPHS.
Until his retirement, Mike was Chief Executive of the Residential Property Tribunal Service, a non-Departmental public body. He has a background in corporate planning, finance and change management. After graduating in Modern History at Oxford, he had a varied career history working in Government, ranging from Head of Training at the Department of the Environment to management of the national resurvey of listed buildings and sponsorship of the London Zoo. He has been a magistrate for 38 years and is Chairman of the Morden Girls Football League.
Alison Rowett - Parent Governor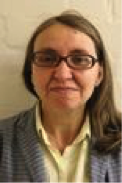 Alison joined the Governing Body in April 2014 as a parent Governor.
Alison is a science graduate and has a background in the provision of data for the NHS, a great asset in understanding the data aspects of the work of the Governing Body and in supporting and challenging the information provided for Governors by the school. She serves on the Standards and Quality Committee and is Link Governor for Science, Humanities and Sociology.
Clare Townsend - Co-Opted Governor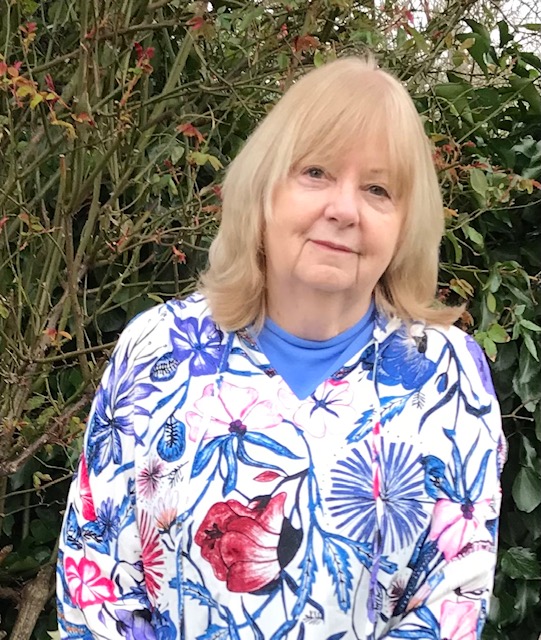 Following a busy, enjoyable career in teaching, mainly in the Battersea and Tooting areas, I now have more time to participate in local activities. I have lived in Raynes Park for twenty years (plus an earlier spell as a child) and I am a longstanding volunteer at Raynes Park library where I run story times for parents and pre-school children.

I am totally committed to the advancement of local, community-based education and am the Vice-Chair of the London Retired Headteachers' Association, keeping in touch with educators and with developments in the state school system.

I also edit the local Guide which is the magazine produced 11 times a year by the Raynes Park & West Barnes Residents' Association and is distributed to 2,000 households. I would love to feature information about RPHS, perhaps engaging students in selecting and presenting aspects of news.

I retain links with a high school in Tooting through choir and voluntary activities and I look forward to joining the RPHS team of Governors working for all the students in this truly inclusive school.
Mary-Clare Townsend, MA, AcDipEd
Margaret Tulloch - Local Authority Governor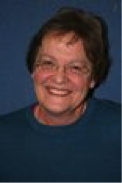 Margaret is a Governor appointed by the local authority, and has been a governor since 1986. Her son was a pupil at the school when it was a boys' school. Margaret sits on the Premises, Health, Safety & Safeguarding Committee and Business Committee and is Link Governor for Equalities, SEN, More Able and Admin including Leisure.
Nationally Margaret was on the National Executive of the Campaign for State Education (CASE) from 1988 to 2004, for most of that time as Secretary. For several years she was a trustee of the Advisory Centre for Education, including 9 years as Chair. She is a trustee of the research charity Research and Information on State Education (RISE) and secretary of Comprehensive Future, a campaign aiming to end selection on ability and aptitude.