Chair's Report - Summer 2018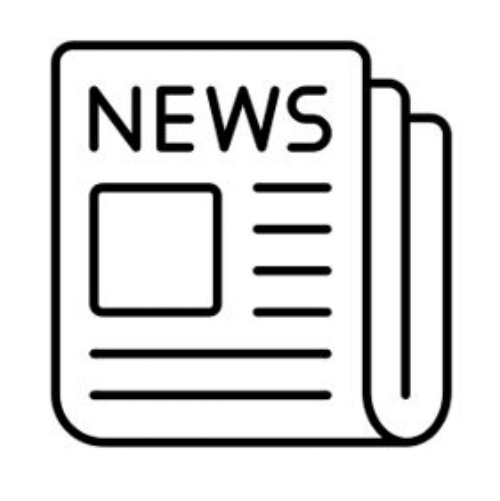 There is a great deal going on in RPHS currently, and it is sometimes hard to keep up.
There is a great deal going on in RPHS currently, and it is sometimes hard to keep up. It is a sign of the vibrancy of the school and of the good work that is going on. Governors are very happy to play their part in setting and monitoring the strategy for our students' education and wellbeing and extending the opportunities available to them. As ever, their aspirations are the key to their advance.
The Governing Body has had its usual programme of meetings, both of the Full Governing Body and our committees. We had two Strategic Visits to the school and completed our look during each visit at a discrete Year Group by concentrating on Year 10 and Year 8. We had interesting presentations from senior and middle leaders, when we were able to learn about and challenge student outcomes, and we accompanied these as usual by a series of Learning Walks to see classes in action. We also met with groups of students so that we could learn at first-hand how they felt they were doing at RPHS and what more they felt the school could be doing for them. We insist that the school picks these groups randomly, so it is good to report that the students we met were very positive about their education and the opportunities they have.
On the Governing Body itself, we have welcomed Stephen Benjamin as a Co-opted Governor. He brings with him a wealth of business experience and local knowledge. We are also sorry to be saying goodbye to Rebecca Shingleton, who has served with great distinction and given us an expert voice on the Governing Body. She will be replaced as a Parent Governor by Kara Thwaites, following her election this term.
In detail, the work of the Governing Body has progressed well under the headings in our Forward Work Programme:
Reviewing the vision and values of the school in order to plan, in concert with the Headteacher and her Senior Leadership Team, the strategic positioning, approach and marketing of the school over the next five years.
Governors have been very pleased to see the substantially increased demand for places in next September's Year 7 intake. This is the tangible result of all our efforts to improve the quality of education at RPHS further. Currently we look to be near our maximum possible admission figure, and an increased number of these are students for whom RPHS was their first choice. It is also good to note that there is a higher number of students coming from Kingston, so demonstrating the wider appeal of our school.
However, we are not complacent about our future and our Business Committee was pleased to consider proposals for RPHS's first Marketing Plan, which will help us maintain our impetus.
Finally, I have been pleased to carry the RPHS flag through membership of the Merton Strategic Schools Effectiveness Partnership and the Wimbledon Chairs Network. These bodies keep us in touch with local feeder primary school and complement the excellent outreach work that the school is doing with them.
Challenge and support for the Headteacher and the SLT in reviewing and delivering the objectives in the School Improvement Plan and in meeting the performance targets for the year agreed by the FGB.
Our Standards & Quality Committee received and scrutinised performance reports from the Senior Leadership Team tracking progress against the targets we set the school for student outcomes. We were pleased to see that at all three Key Stages, 3, 4 and 5, students are up to speed, but we identified areas where further action is needed and agreed ways forward on these with senior staff. We are keen to ensure that Progress scores for all groups of pupils are on track for the year.
We also set up a Working Group on Ofsted, comprising myself, the Vice-Chair, the Headteacher and her two Deputy Headteachers. Changes in Ofsted make it unclear whether the school will undergo its triennial inspection in October as planned, but we must be ready for the eventuality, and the Working Group is co-ordinating the school improvement work currently in hand and ensuring it matches the comments made at the last inspection and our aspirations in the RPHS School Improvement Plan.
Monitoring the agreed budget for 2017/18 to end the year to plan, and to produce draft budgets for the following two years with the aim of reflecting the resources available while maintaining so far as possible the scale and scope of the curriculum.
Our Business Committee were pleased to note that the school ended 2017/18 with a larger than expected underspend, which makes the position this year a little easier. A larger Year 7 in September will present its own staffing challenges, since the increased level of grant is paid to us a year in arrears. But compared with most schools locally, we are in a healthy position, and we are planning for future years in our usual three-year forward look. We are determined to maintain so far as possible our curriculum offer to students both in the main school and the Sixth Form, but we recognise that budgets will remain tight and that in future years some economies are likely to be necessary.
Continuing to raise aspiration at all levels and with all pupils across the school.
Governors continue to see raising aspirations as one of the key pieces of work at the school. The school is getting better at it, offering students opportunities to experience areas that are outside their comfort zone and stimulating interest so that each of them can aspire to be the best they can be. We are keen that more Sixth Formers attend Oxbridge and Russell Group universities and that the BECS Link initiative is used to show students at all levels new horizons. This theme is a leitmotif of our discussions with students and staff.
Continuing to close the gap for Pupil Premium students' progress and attainment at the school.
We were pleased to note from the performance indicators we were shown that the school continues to predict progress in narrowing the gap between Pupil Premium and non-Pupil Premium students. We continue to monitor the school's plans in this area and to scrutinise their expenditure of the Pupil Premium budget to ensure it is spent on this group in such a way as to obtain the best outcomes for them. The appointment of an Achievement Coach has ensured that students are provided with the additional support they may require and a sharp focus on attendance is also helping to improve outcomes for these students
To monitor the development of provision for SEN and Access Centre students
Governors were pleased to note that the measures taken to reinforce our SEND provision are continuing under the management of a new SEN Co-ordinator. The Access Centre is also a popular choice for local students and we will be at capacity next academic year. We remain concerned at the national problem of underfunding in this area which has been rightly highlighted in the media.
Challenge and support for the development of a sports strategy for RPHS.
This remains one of the growth areas of the school. There are exciting plans in place for the redevelopment of our Astroturf which will offer new opportunities for our students. The Headteacher and I also wrote to Fulham Football Club congratulating them on their promotion to the Premier League. Their students have been a real asset in the Sixth Form and we are looking forward to greeting more of them next year as our relationship with Fulham expands. For RPHS to be in partnership with a Premier League club in this way is a huge achievement, and a further attraction to prospective students and their parents.
Increasing parental involvement.
We continue to work with the school in increasing parental involvement. We need jointly to look for new ways of developing this, particularly with the new Year 7 parents next year. Meanwhile, it was good to see that the election to fill our Parent Governor vacancies was contested – many secondary schools have difficulties in filling Parent Governor places at all. I will continue to have a column in the school magazine RPHS Times, and the Governors' Annual Report will as usual be sent to all parents at the end of term.
Improving the school's profile within the community
RPHS is nothing if it is not a community school, and we greatly value our place in the wider Raynes Park and West Barnes community. The school has a good reputation and the behaviour of our students and their participation in local events where possible is central in maintaining this.It is good that when talking to Governors in other local schools we hear that RPHS is well-regarded and well-liked. It was not always so in the past. We shall particularly look for opportunities to extend our community work in Kingston and Wandsworth, with the aim of attracting more students from those areas – as recorded above, our efforts in these areas to date are already bearing fruit in terms of student recruitment and we want to build further on this.
Michael Ross
July 2018