WIMBLEDON HOCKEY CLUB PARTNERSHIP
Raynes Park High School partners with Wimbledon Hockey Club for new AstroTurf hockey pitch for training purposes and international hockey games.
Raynes Park High School, Bushey Road, has partnered with Wimbledon Hockey Club for the construction of a new £450,000 AstroTurf hockey pitch. This new pitch will not only be used for school matches, but also elite hockey games and will enable the club to expand participation for young people. Construction will take place during the school holidays with the new pitch due to open in time for the school's Open Evening on Thursday 27th September. Wimbledon Hockey Club will be funding the new pitch and paying for its maintenance.
Kirsten Heard, Headteacher, Raynes Park High School, says "We are delighted to be partnering with Wimbledon Hockey Club on this joint initiative. It underlines our strategy as a BECSLink Community school to forge partnerships with the local community. It will put the school on the map as a community school and garner interest in hockey."
Paul Knowles, Head of Junior Hockey at Wimbledon, says "Most importantly, this partnership secures the club's long-term future use of a world class pitch. With 20 international players and 10 Olympians, this is a much-needed facility for our elite players as well as our wider membership. The extended hours of use all year round will also provide the base for expanding our junior programme and enable the club to inspire more local children to take part in the sport we love. Raynes Park High School have been a pleasure to work with and we look forward to supporting them in their hockey playing journey in the years ahead."
Crista Cullen, MBE, Olympic gold medal field hockey player and a member of the Wimbledon Hockey Club, says "As part of the women's Great Britain squad at the Rio Olympics, we agreed that our team's aim was to inspire the next generation. Therefore, I'm proud that the newly developed pitch will not only provide a much needed world-class surface but will also be a venue to inspire local boys and girls to enjoy sport supported by our team of international players and coaches from Wimbledon."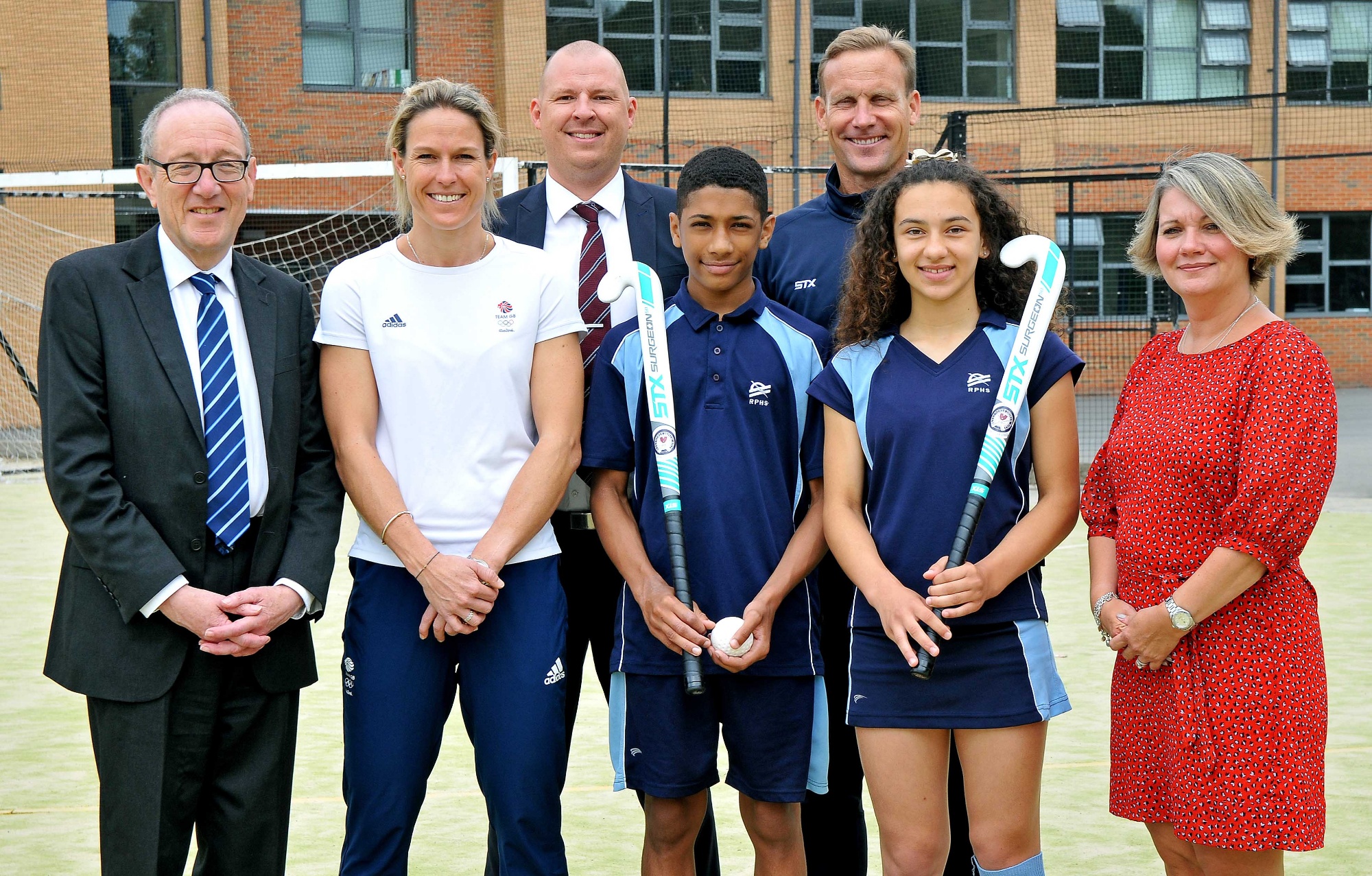 The club has been supporting the school in providing inspirational coaches and players to attend school events. This will increase next year with coaching being offered to children at the school with the aim of supporting Raynes Park High School's students developing a long term love of the sport. To kick start this journey, the club is donating new hockey sticks to the school. The school pitch will also provide a new venue to expand the Wimbledon Hockey Club's schools outreach programme. The pitch will predominantly be used for hockey, although it can also be used for other sports such as football using temporary football marks which can be brushed off.
Wimbledon Hockey Club, founded in 1883, is one of the world's oldest hockey clubs. It is a section of the multi-sport Wimbledon Club. Wimbledon are one of the largest and most successful hockey clubs in the country with both the men's and women's teams fielding multiple current Great Britain internationals. The club has also recently started working more widely in the community with a schools outreach project, which to-date has bought hockey to 2,000 local Merton state school children.