AWARDS AFTERNOON
Alumnus Chris Powell visits to celebrate student achievement
This term we received a visit from alumnus, football manager and former professional footballer Chris Powell, who joined us to celebrate a wealth of student achievements for our Awards Afternoon. It was a very inspiring afternoon, with Chris Powell delivering a touching speech about his time at Raynes Park High School and his journey to success since then.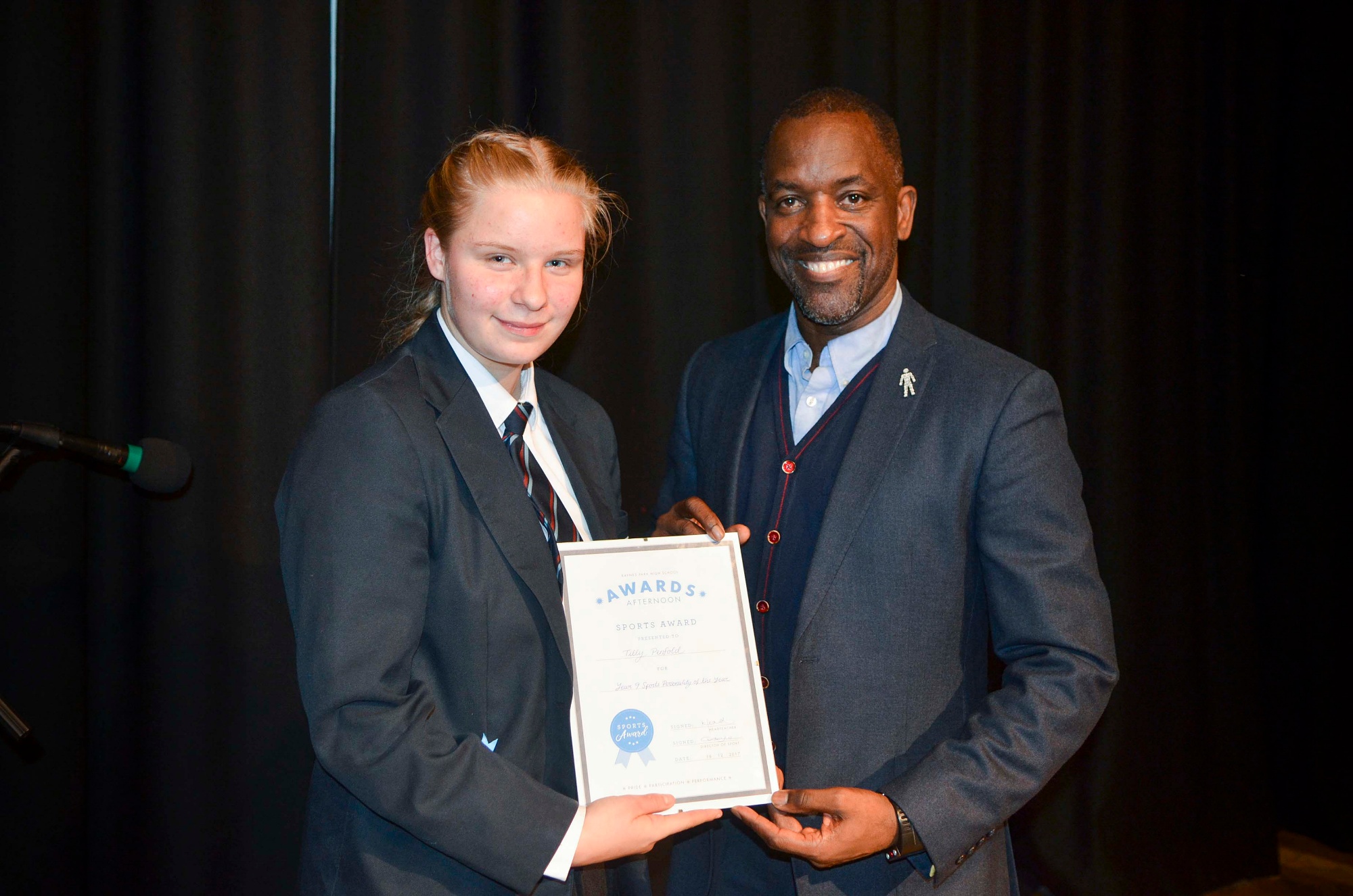 "Why can't it be you, standing here in twenty years time?" said Powell, to the students who accepted awards on the afternoon. "You shouldn't think that it just happens to kids from other schools, it happens to students from Raynes Park High School. You're given the foundations to succeed here, and I'm a testament to that. Why can't it be you?"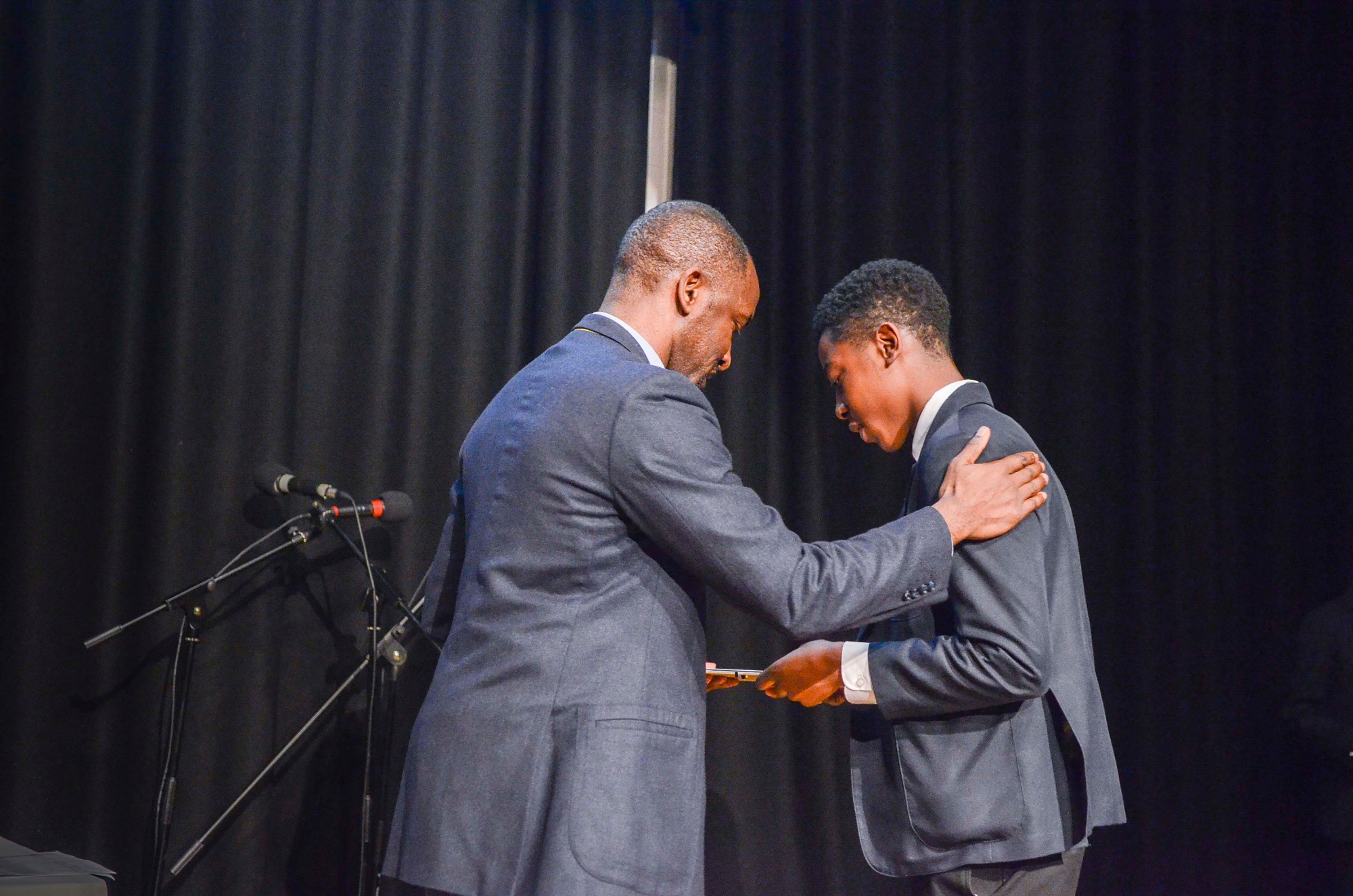 Powell even brought in his old Halliwells tie, and was thrilled to hear that his old House was still achieving so well.
"As the end of term fast approaches, what a wonderful way to recognise students for their academic success, sporting achievements and outstanding progress" said Mrs Heard, Headteacher. "We were particularly delighted to have Chris Powell visit us to present these awards and share his memories and anecdotes of his time at Raynes Park High School. We were thrilled to welcome two previous RPHS Headteachers; thank you to Mr Giles and Mr Newman for their ongoing support."